MARKETING STRATEGY CONSULTATION
BOOK YOUR FREE INBOUND STRATEGY CALL TODAY
Take the first step on your marketing journey and spend up to 30 minutes with a certified inbound marketing specialist. During the call, you'll get to ask any questions that have been on your mind, discuss your goals and we'll share inbound strategies that will help you blow your targets away.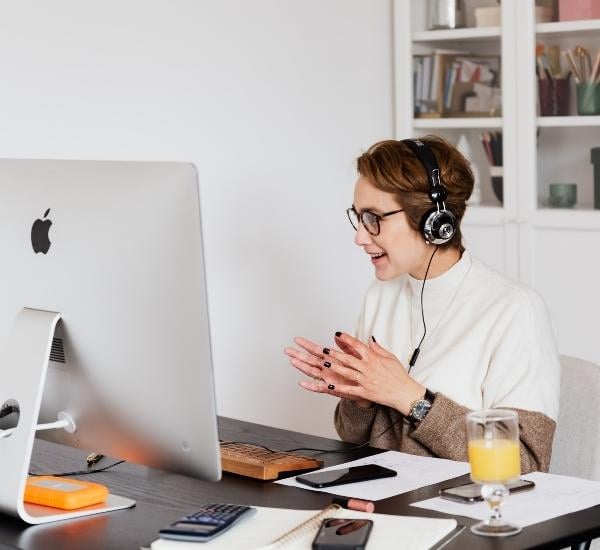 Client Testimonials
WHAT OUR CLIENTS SAY ABOUT US
The testimonials of marketing, sales and business leaders we've partnered with to meet their ambitious growth plans through bespoke inbound marketing campaigns.
Buying digital marketing services is a minefield in which it's so easy to part with budget and be left disappointed with the engagement and forever scarred and sceptical about the true efficacy of the discipline. If this sounds like you, talk to Floww.
Andrew and his team are extremely highly skilled. I've worked on a number of successful projects with them and never had them tell me something isn't possible.
More important to me though is that they are extremely results-focused. Floww is flourishing as a business specifically because the team's sole priority is to help their clients grow.
To that end, they understand the value of keeping everything straightforward and simple. They talk to me like marketers and business people, not like digital 'rock stars'. The confidence and perspective they instil is invaluable to me and my clients. I'd recommend Floww to anyone requiring a digital partner.
Andrew and his team did a fantastic job driving quality leads to us through the LinkedIn campaign they ran for us. The leads came from customer types we hadn't thought of as well as those we had and that was down to the quality of the work Floww Digital delivered for us.
I highly recommend the team at Floww Digital. They are professional, knowledgable and passionate about what they do. A high quality of work produced within tight timelines.
I can recommend Floww Digital as a reliable and knowledgeable marketing partner. They are very efficient in understanding customer needs and providing optimised tailored solutions. We look forward to working together more in the future.
Floww Digital provided us with fantastic customer service, quick turn around times and on going support for our new company website. Andrew and the team have be excellent!
As a business owner, it can be a daunting task trying to find the right company to update your website. Floww Digital made it seamless and so pleased with the end results. Happy to recommend
Fantastic service from Floww Digital. My friend had recommended getting in touch with Andrew at Floww Digital and I'm glad I did. He explained the process very clearly and his work is fantastic. Very pleased overall with the service. Thanks Andrew!
Floww Digital was recommended to me by a friend who had a website designed by them . We had Andy design one for us also and it was top notch !!! Perfect service all round - Integral Collection Ltd
I would highly recommend using Floww Digital for any digital marketing requirements. I was very impressed by the full range of marketing services offered.. Andrew and his team were very responsive and had a personalised and very professional approach to their business.
Great digital marketing company, I have seen a massive increase in inbound enquiries since employing their services.
Could not recommend Floww Digital enough. What they have delivered for my business has been immense. They have become an integral part of my business' growth over the past 2 years. Simple they deliver what is promised
Book your free marketing strategy call today.
Frequently Asked Questions
Got Questions? We've got answers.
Below are the most common questions we receive around our free inbound strategy call.
How long does a strategy call take?
Calls typically take around 30 minutes but we're happy to spend more or less time with you depending on your requirements.
What can we discuss during the call?
You can choose the agenda. We have a question set designed to help us better understand your business and growth ambitions so we can guide you through the inbound marketing process. That said if you would like to discuss something specific please let us know.
Who will be on the call?
One of our HubSpot certified inbound consultants will join you on the call.
What happens after the strategy call?
That's entirely up to you. Typically, we're asked to put together a proposal to support your marketing and sales efforts which takes around 5 days. We'll arrange to present this to you with no obligation then you can choose how to proceed.
How much does the strategy call cost?
The strategy call is free of charge and we'll never charge anything without prior notice.